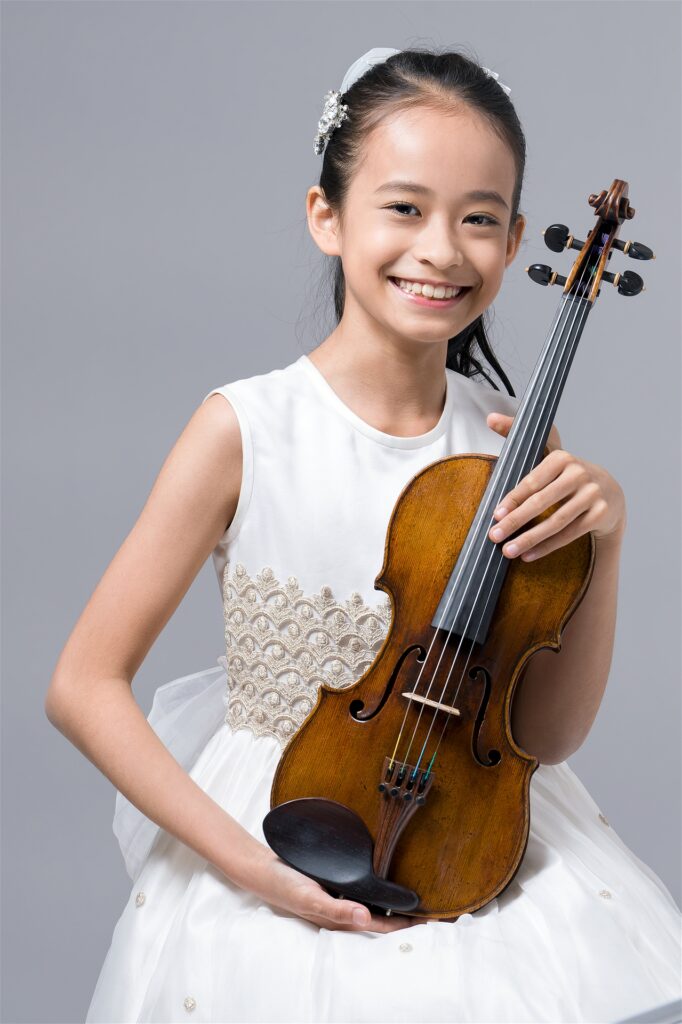 Born in 2011 in Japan, Himari began her violin studies at the age of 3 under the tutelage of Koichiro Harada and Machie Oguri.  
She gave her professional orchestral solo debut at age 6. 
In 2022, as one of the youngest ever applicants, Himari gained admittance to the renowned Curtis Institute of Music in Philadelphia, where she presently studies with the widely respected pedagogue, Ida Kavafian. 
Himari has won top prizes at international competitions, including the grand prize at the International Competition for Young Violinists in Honor of Karol Lipinski and Henryk Wieniawski, the first prize and special grand prize at the 12th Arthur Grumiaux International Violin Competition (Belgium), the first prize and special prize at the 26th Andrea Postacchini International ViolinCompetition (Italy), the first prize at the 20th Scherkunchik International Music Competition (Russia), and the first Prize at the 2nd Leonid KoganInternational Violin Competition (Belgium), among others.
 In 2019 she participated in the International Summer Academy held by the Mozarteum University Salzburg. She is an award winner of the concert that the academy held during the 2019 Salzburg Festival, where she was the youngest participant. She has performed in Russia, Switzerland, Austria, Italy, Belgium, Ukraine, the United States and Japan. Recently she was featured in a recital for the Strad Society in Chicago, US.
Himari has worked with conductors such as Vladimir Spivakov, Nikolai Jajura, Ivan Storch, Ivan Strukhov, Keri-Lynn Wilson, Kenichiro Kobayashi, Naoto Otomo, Junichi Hirokami and many more.  
She has performed with the Moscow Philharmonic Orchestra, the Russian National Philharmonic Orchestra, Kiev National Philharmonic Orchestra, the NHK Symphony Orchestra, the Yomiuri Nippon Symphony Orchestra, the New Japan Philharmonic Symphony Orchestra, the Tokyo Symphony Orchestra, the Japan Philharmonic Orchestra, the Tokyo Philharmonic Orchestra and the Century Orchestra of Japan, among others. 
Himari plays the 1717 "Hamma" Stradivarius Violin on generous loan from Mr. Yusaku Maezawa. Her bow is on loan from the Munetsugu Collection.